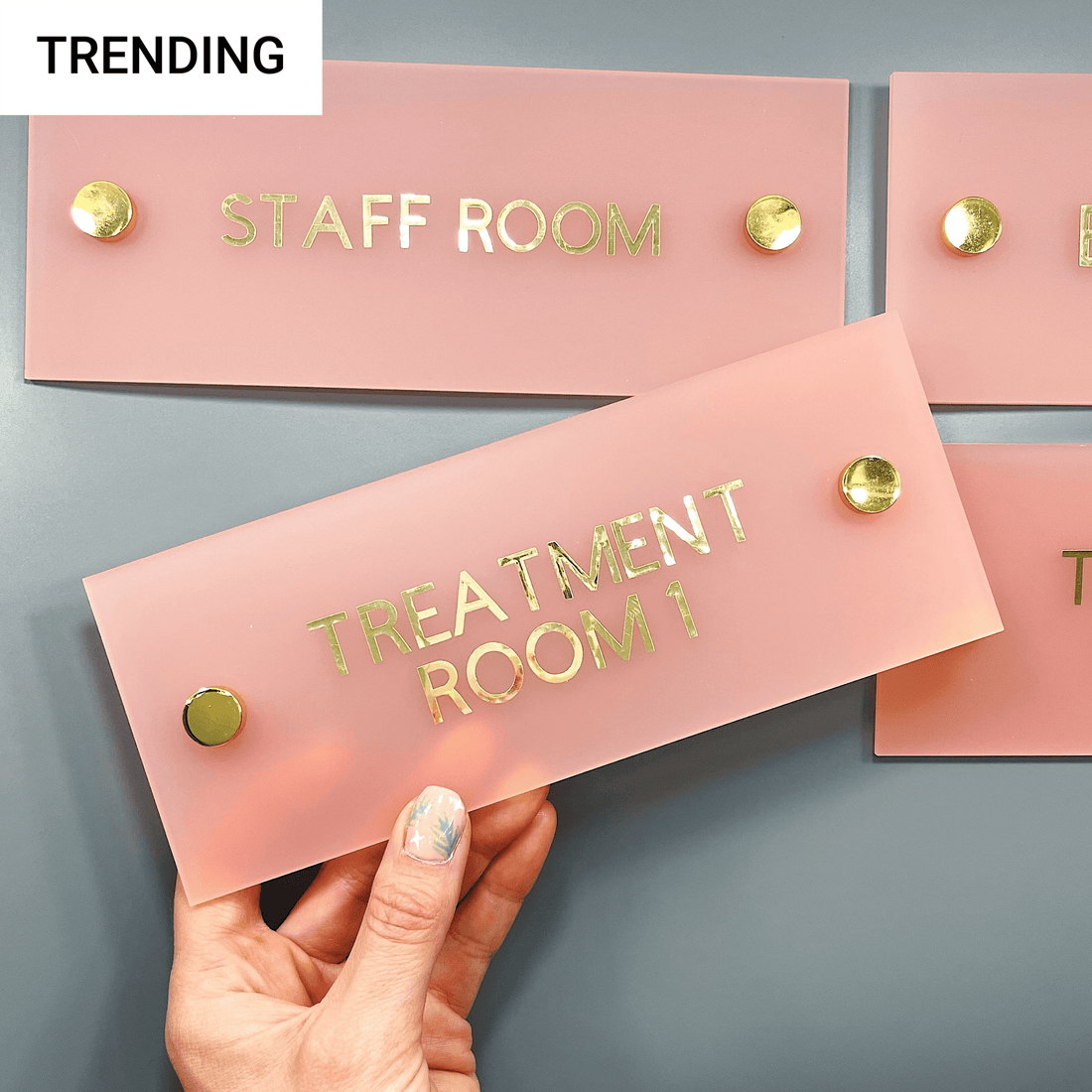 Acrylic Mini Signs 200x80mm
Mini Acrylic Signs!
Silver or Gold Chrome Fixings
- 200mm x 80mm length.
- 3mm thick.
Acrylic paint can be used on the back which is waterproof.
Fixings can also be purchased - however, if you aren't wanting to drill them in, we recommend you use command strips as they are very lightweight.