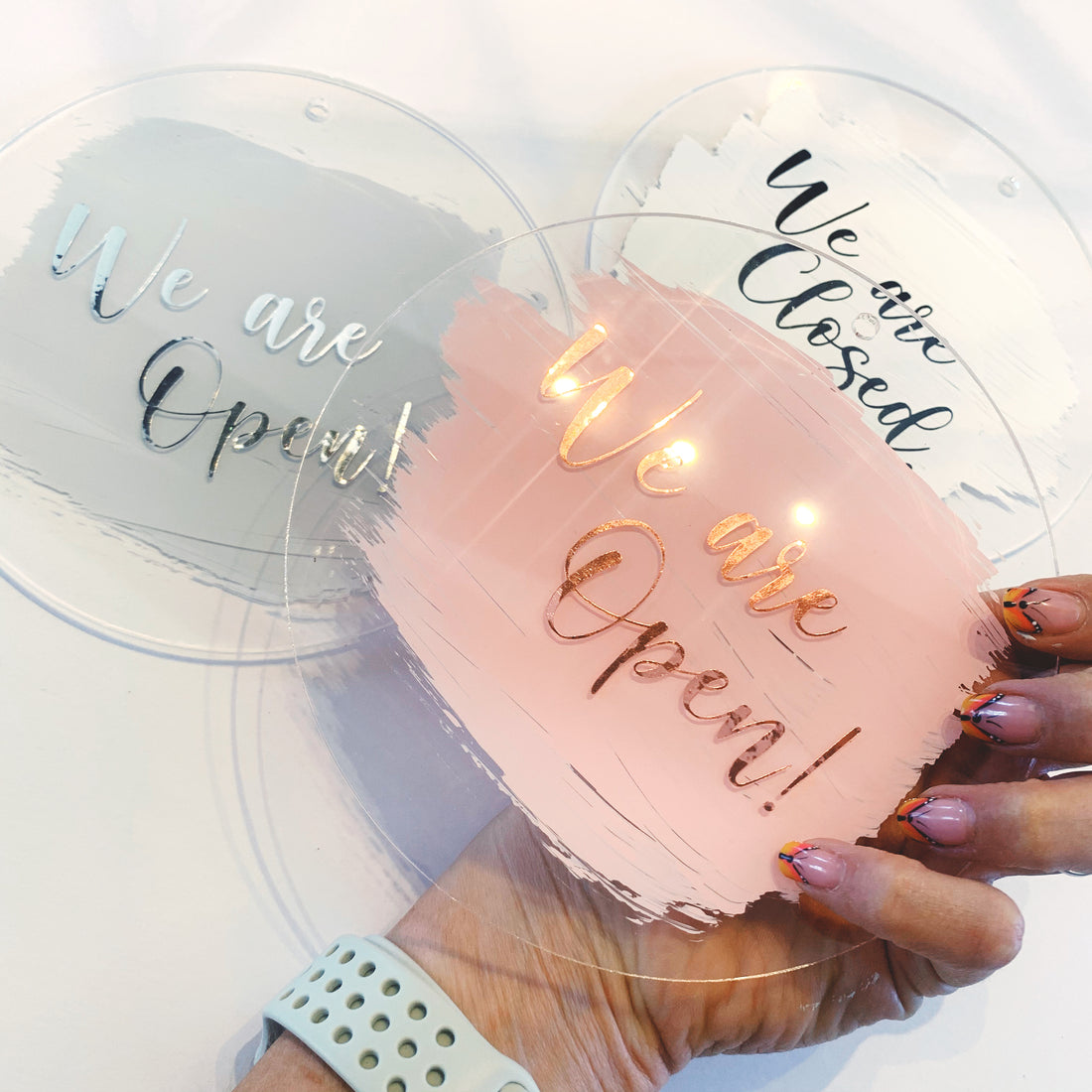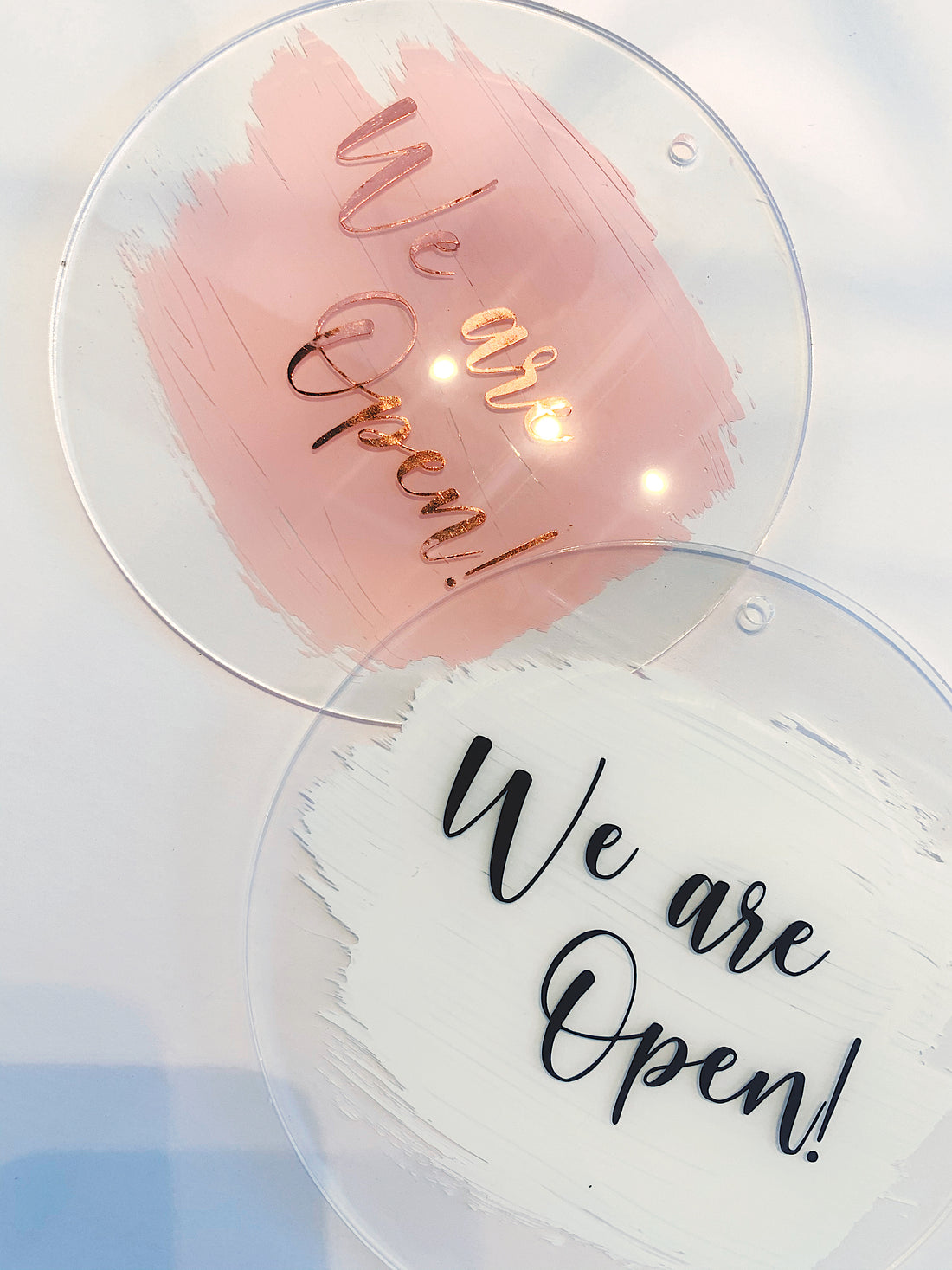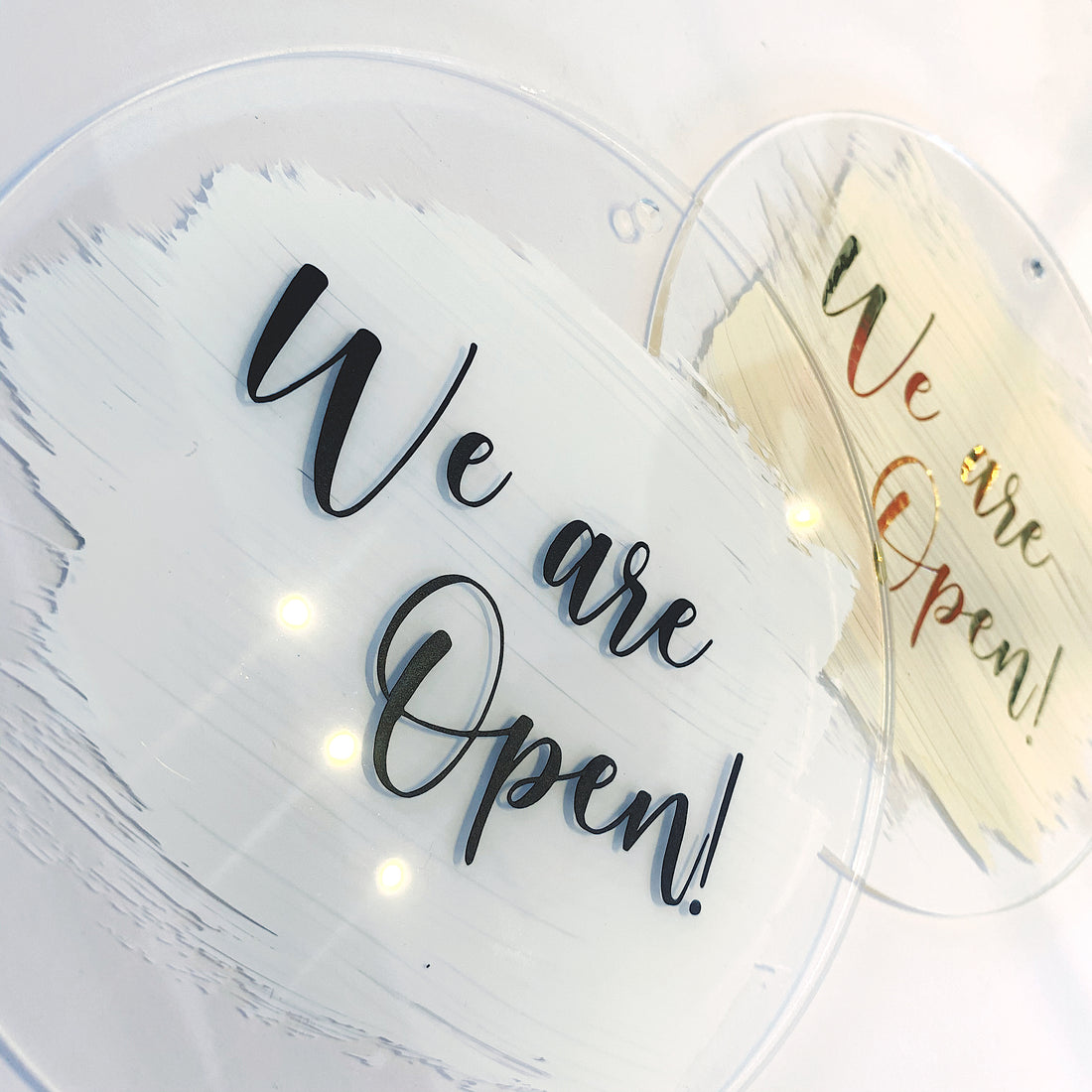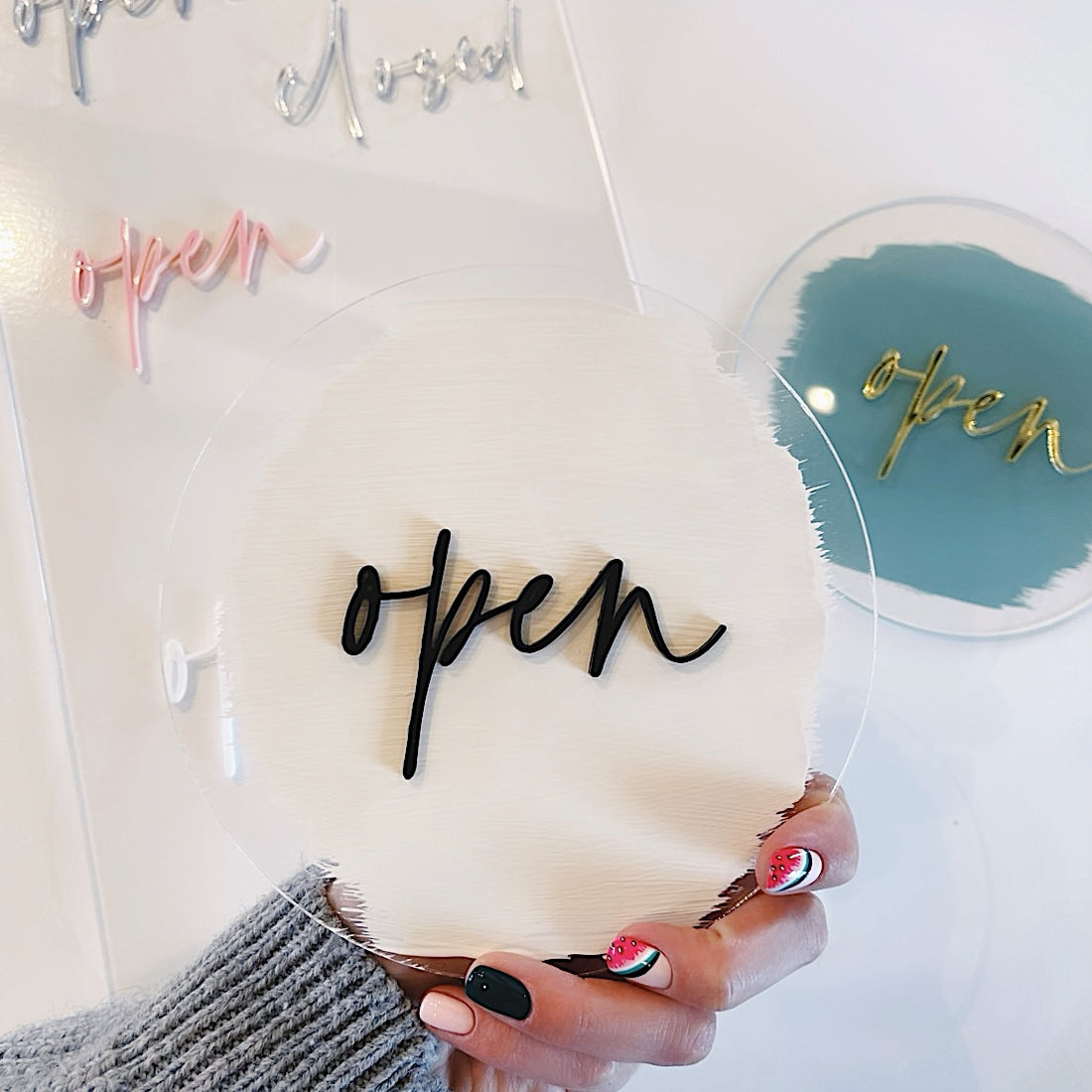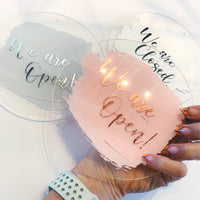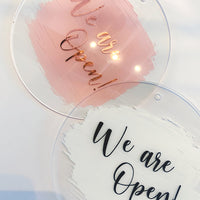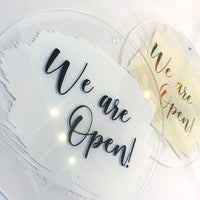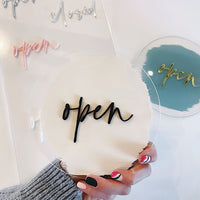 Open/Close Acrylic Signs!
Drill hole included
Suitable for outdoor use too.
- 15cm dia
- 3mm thick.
Acrylic paint is used on the back which is water proof, these can be used outside.
High quality vinyl is used on the front & back so would advise if you wish to clean the front to go around the lettering or very gently over it to avoid any coming off. This is long lasting vinyl if you take care and do not rub over it.
The signs do not come with any fixings or ribbon/string.