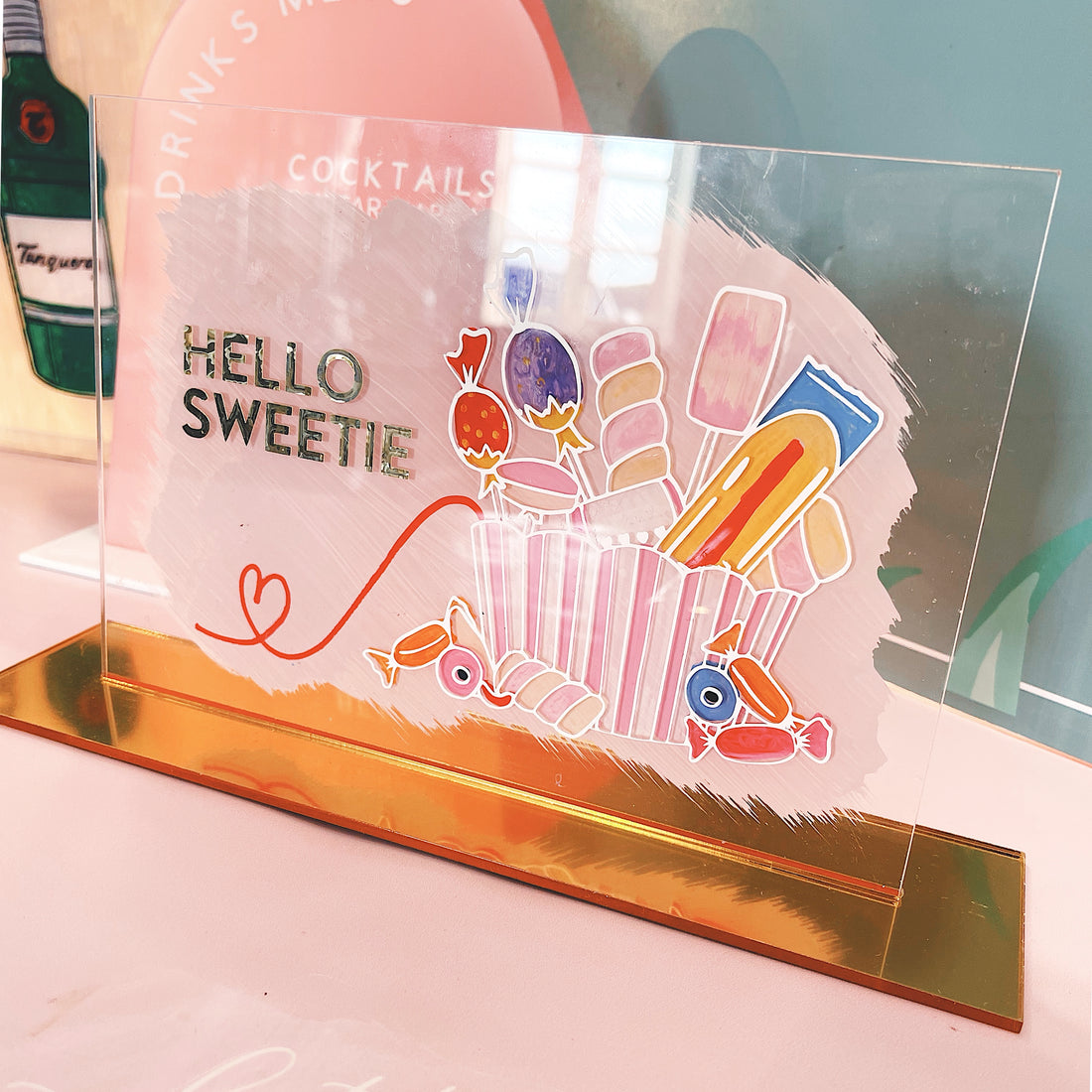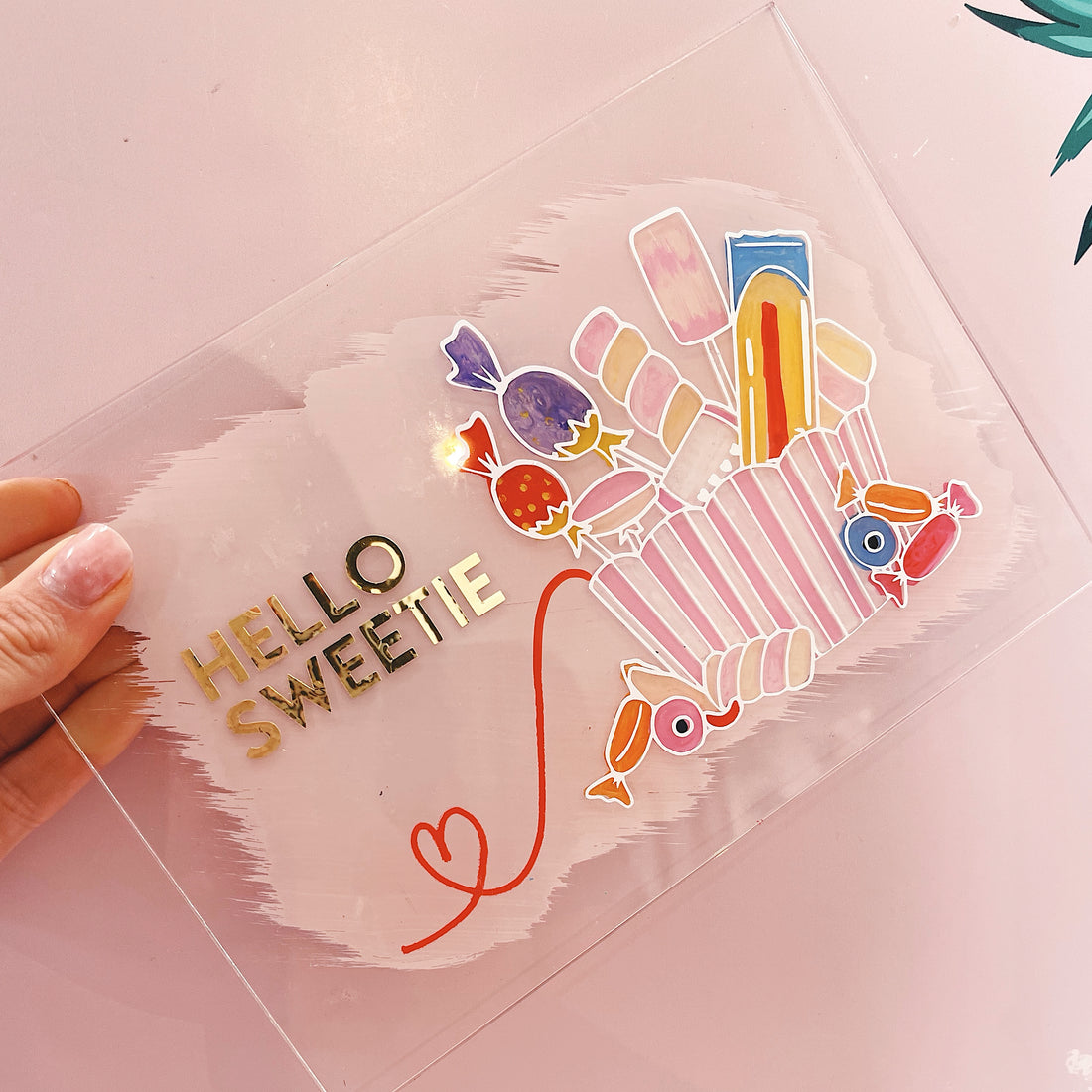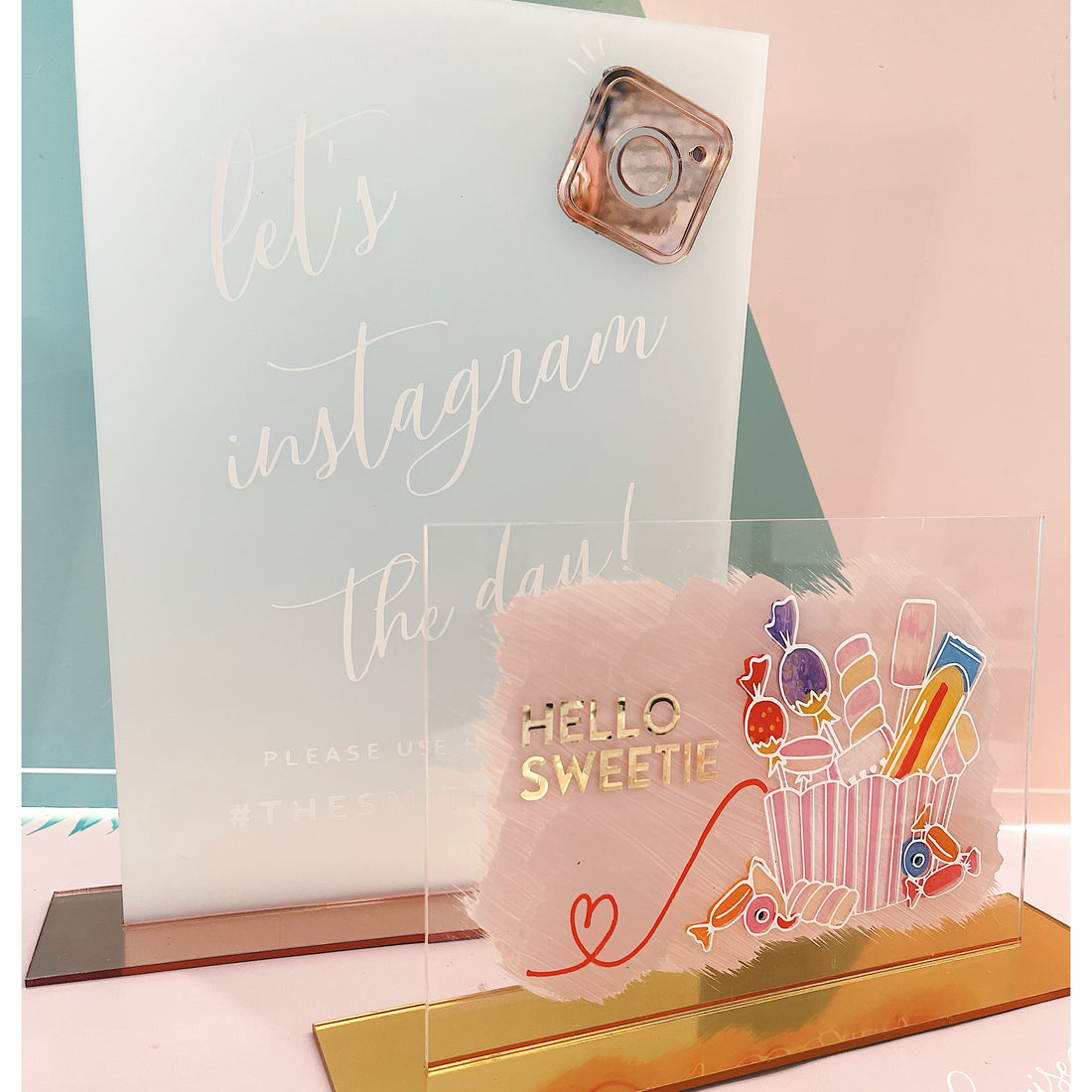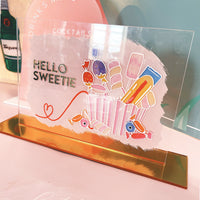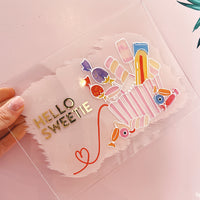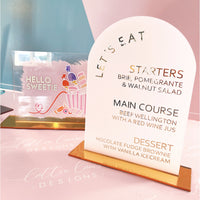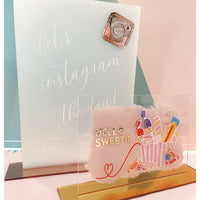 Sweets Acrylic Signage - Illustrated
Acrylic Signage 
Perfect for weddings, events, home bar or business bar!
If you wish to mix paint colours, please provide this in the notes. - Hand Drawn Illustrations.
3mm thick Perspex Acrylic on a standoff 3mm thick Perspex Acrylic
High-Quality vinyl is used on the front.
Lead time 3-6 Weeks.
Please email us for further bespoke enquiries, as we can match your theme throughout your stationery!
VAT included in costs.