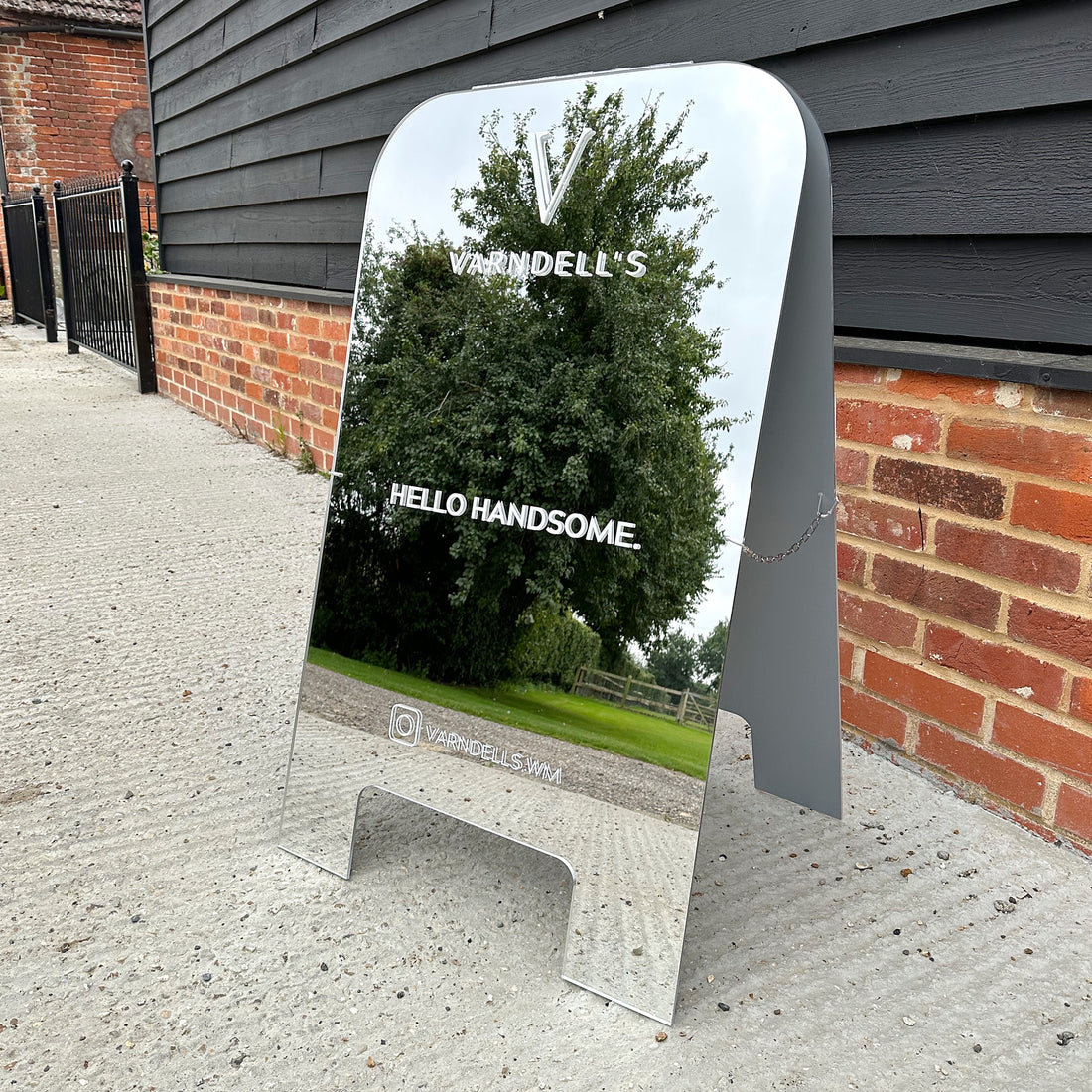 Choose your base colour.
Upload your logo
Choose your font colours  
Include your social media / contact info!
Size 100x60cm.
Lead time 3-5 weeks. Priority service available upon request (+£50 for 7-10 day lead time)
Suitable for outside use, rain resistant.
Easily moveable.
5mm thick.
If you choose a paint colour:
Acrylic paint is used on the back which is water proof, these can be used outside.
High quality vinyl and acrylic is used on the front so would advise if you wish to clean the front to go around the lettering or very gently over it to avoid any coming off. This is long lasting vinyl if you take care and do not rub over it.
All of our products are adhered by hand in our studio therefore you may notice some occasional excess around the edges. Everything is handled with extreme care and we do our upmost to ensure the product leaves the studio after numerous quality control checks to ensure the customer is happy.