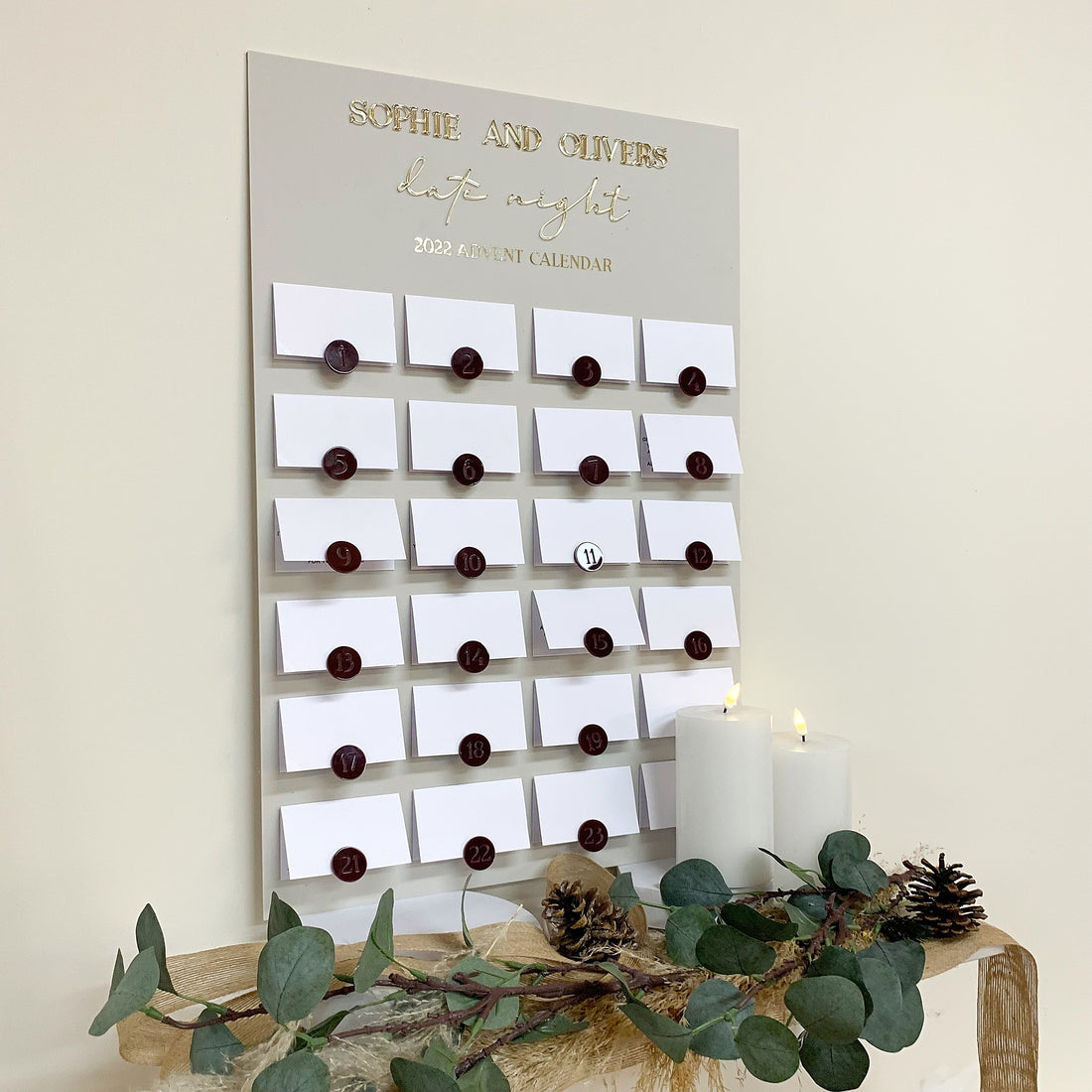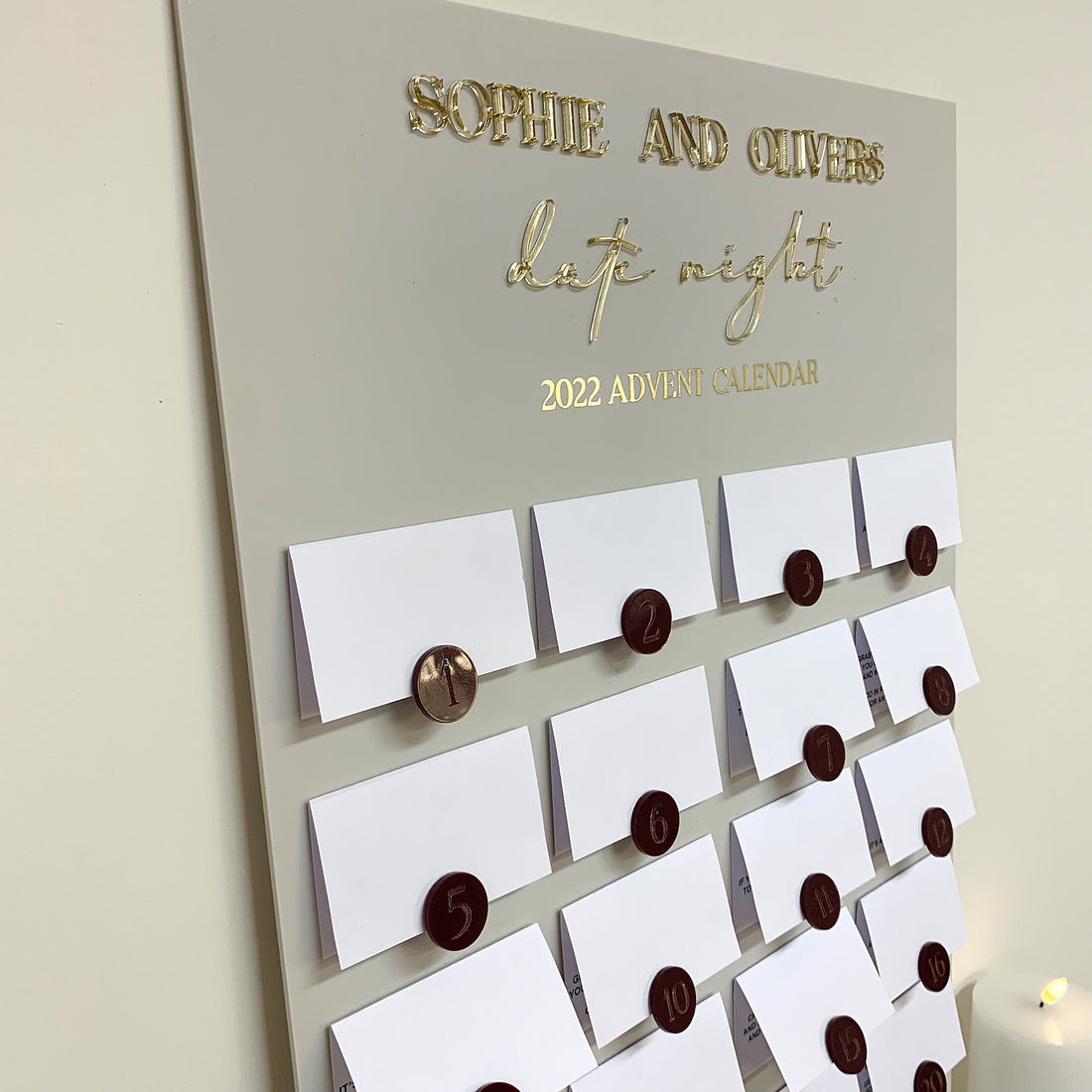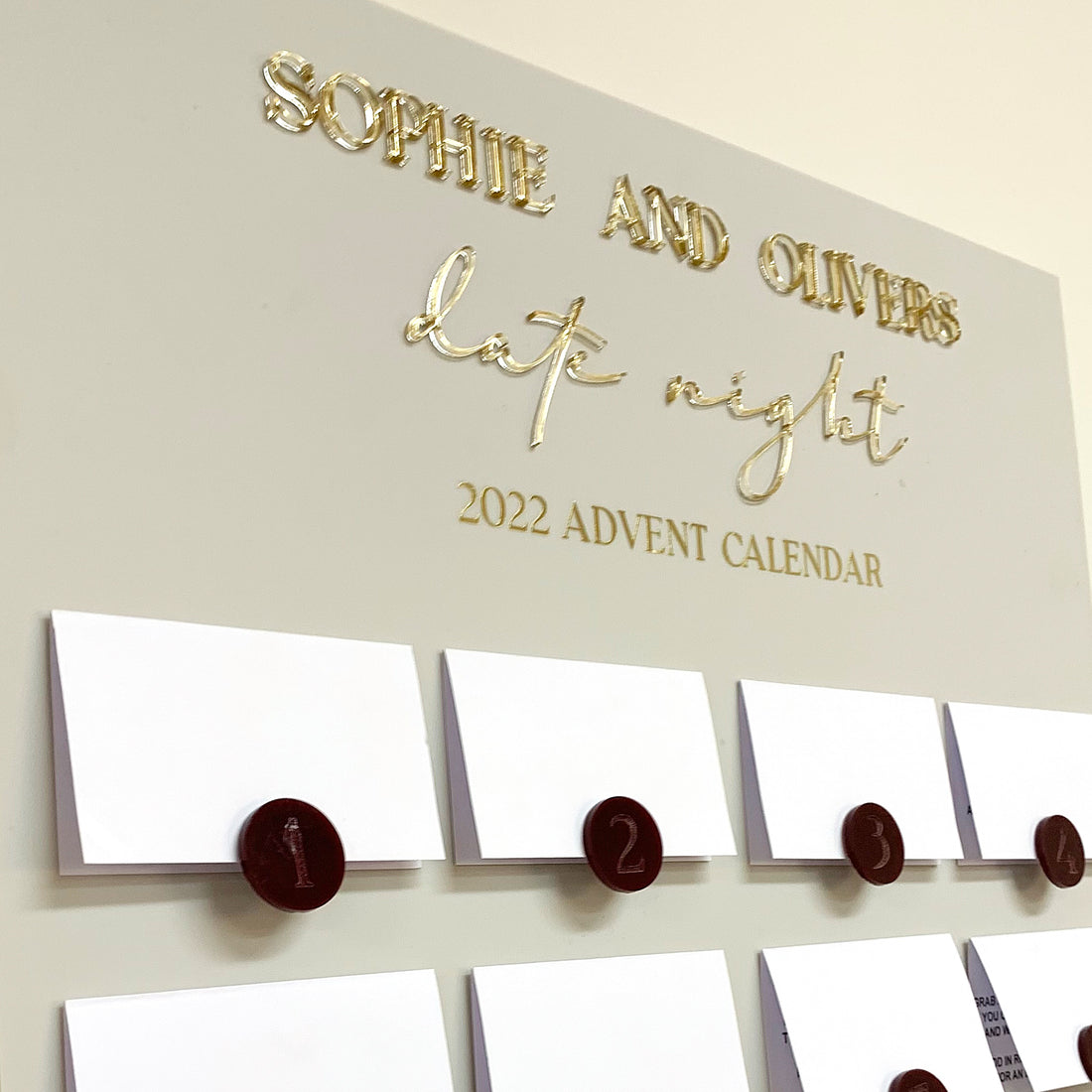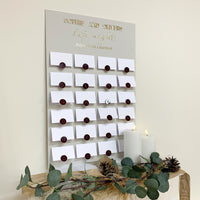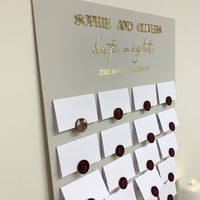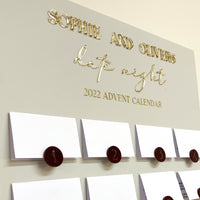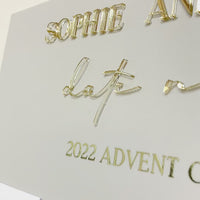 *New!* Date Night Advent Calendar
Christmas Date Night Advent Calendar 🎅🏼 🌲  
Get in the festive spirit on the 1st December right though until Christmas Day with our Date Night Advent Calendar!
You will find a selection of activities, both indoors and outdoors for you and your partner to enjoy together!
-
Size: A2 (Picture Shows Gold Text, with Clay Matte Acrylic Base, Burgundy Numbers, DOLCE and Cherolina Fonts)

Lead time 1-2 weeks!
Cut off Date 21st November.
Materials: Acrylic Perspex 3mm, 200gsm Card.